The CPS have now released images of the ten missing computer devices attributed to Rebekah Brooks.   Computer forensic analysis of the  MacBook recovered by police from the underground car park at Thames Quay, Chelsea Harbour,  contained a data grab from a  wireless router at their Oxfordshire residence.  This  led to an investigation of the missing devices listed below. More evidence on these from my tweets from today.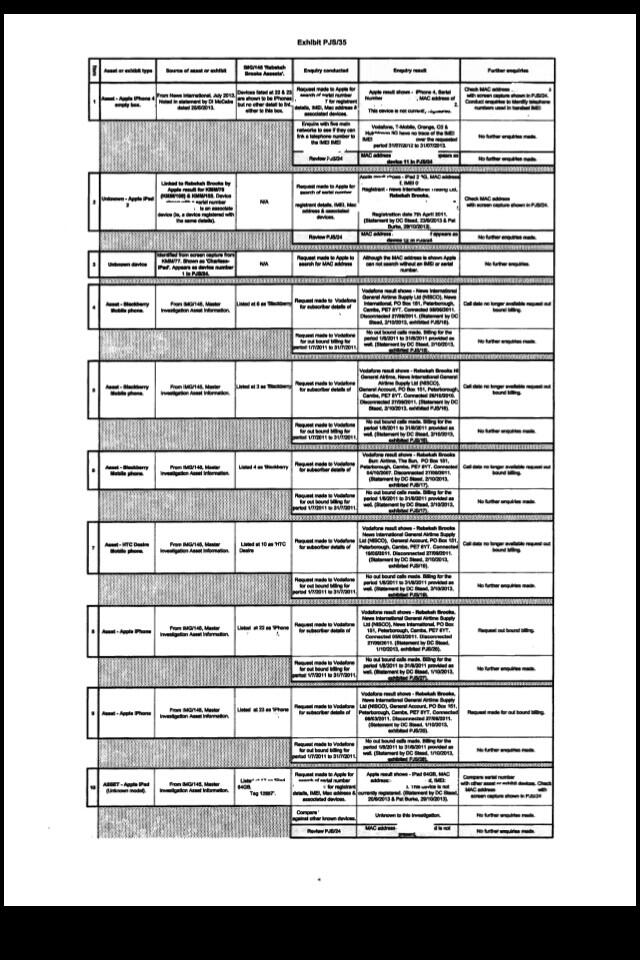 All of these devices, traced through digital data from Apple and Vodafone, and evidence from News International, are still missing.  They include three iPhones, three iPads, three Blackberrys and an HTC browser phone. One iPad, captured by the Jubilee Barn Router, is the iPad of Sir Charles Dunstone, a friend of the Brooks's who logged onto their wireless network. News International's record for an iPhone given to Rebekah Brooks does not include the MAC address or IMEI – so it may be a phone that accessed the password protected wireless network in Oxfordshire. One iPad was also reported missing by Brooks in an email to her PA and husband.
There may be as few as seven missing items.
Below is an inventory of the items that were recovered by police during two searches in July 2011 and March 2013: the first of her News International office, and London and Oxfordshire residence: the second of Jubilee Barn and associated buildings and a new London office. According to police evidence, none of these had shown signs of 'current activity' by Rebekah Brooks.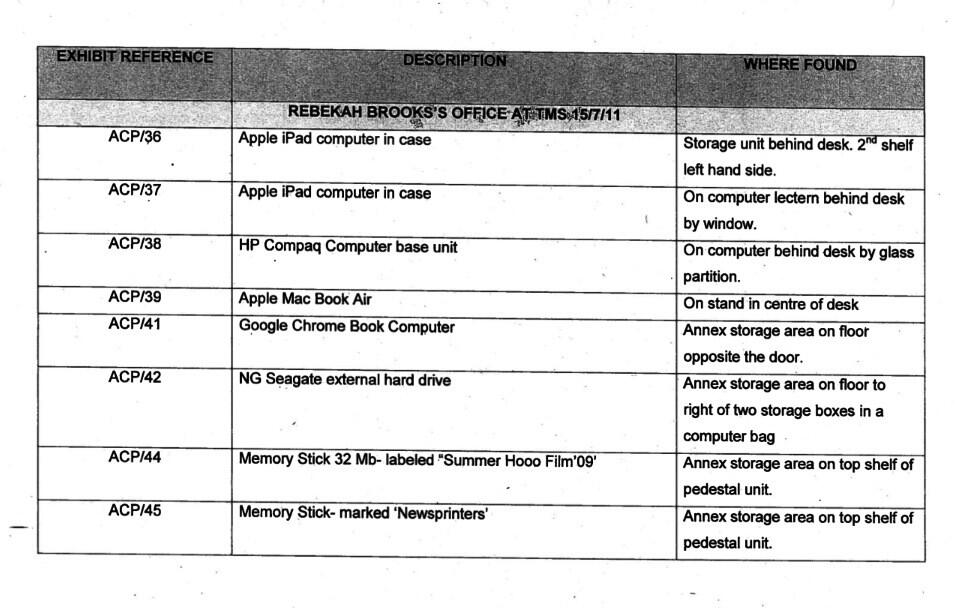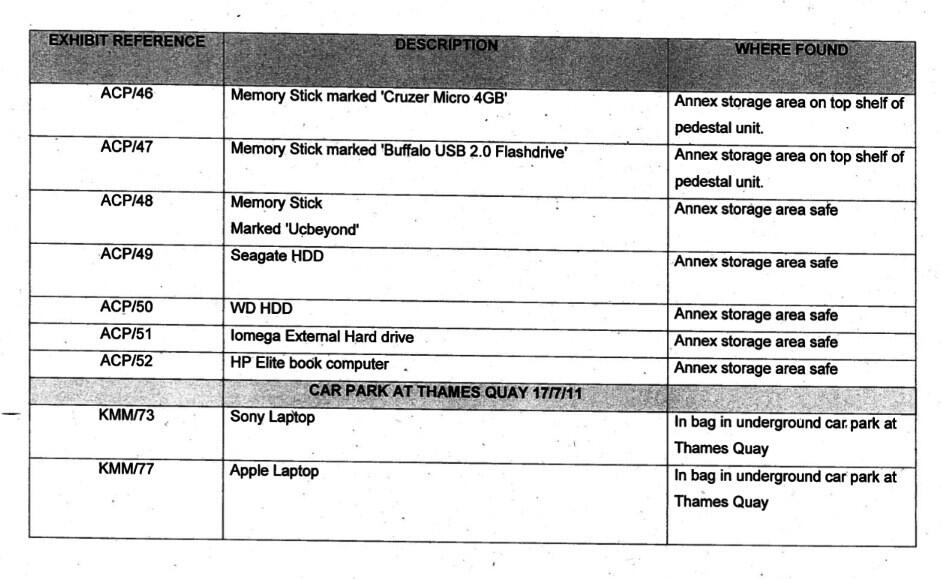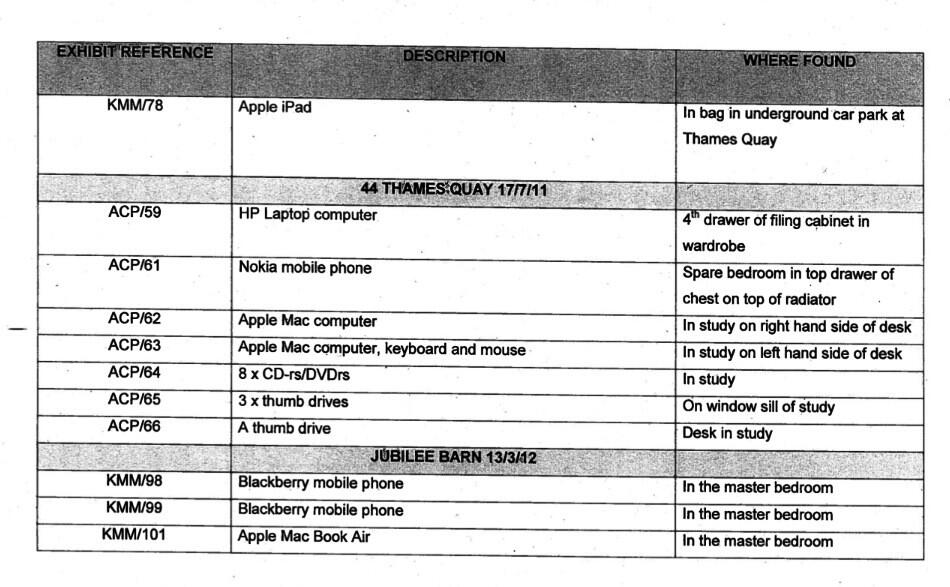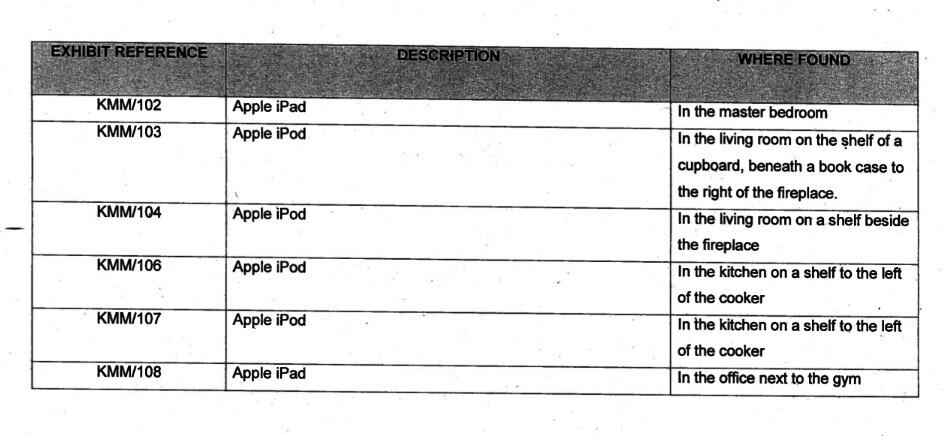 Related articles